Maurice Jansen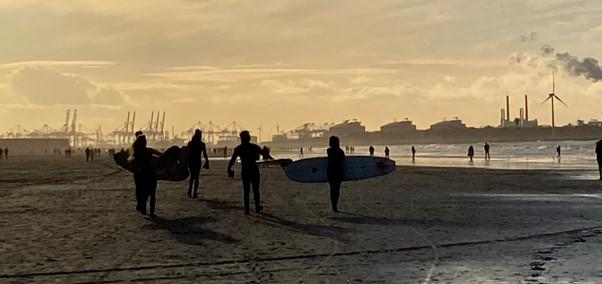 Ports and port cities play a pivotal role towards the sustainable development of coastal ecosystems. These ecosystems' natural capital offer favorable conditions for industry and accessibility to world markets. While port industrial companies used to be reactive to pressure from environmentalists, in more recent years port authorities have demonstrated leadership in adopting inclusive strategies. They also seek to align their strategic intentions with stakeholders in the port city ecosystem. Around the world, port authorities are aligning their ambitions toward contributing to the Sustainable Development Goals (SDGs). In a recent chapter on International Business and the Sustainable Development Goals, Maurice Jansen analysed 212 projects from the World Port Sustainability Program (WPSP) portfolio, which provides a good basis for content analysis through its descriptive consistency. The subsequent analysis questioned to what extent ports and their authorizing bodies 1) have been motivated and committed to implement the SDGs and 2) have acted upon their commitments.
The SDGs are at the heart of better understanding the interactions between the human use of space and the transformation of ecosystems supporting human life (Liu et al., 2015). While governments have committed to the United Nations Framework Convention on Climate Change ("Paris Agreement"), port authorities and city governments across the world are feeling the pressure to act. The port city interface is being redefined, and in this respect Jansen and Hein speak of port-city symbiosis (2023). Ports, cities and their regions can flourish, not just because of proximity but also due to the exchange of resources and people within their ecosystem, which can either be nourished or neglected.
However, port development has been dominated by economic performance, rather than socio-economic or even ecological performance of the port-city ecosystem. In recent years, the port development discourse has shifted towards positive spillovers from port to society, mainly addressing business innovation ecosystems. However, a symbiosis with the natural ecosystem has been under researched, while the impact of human activity in coastal regions is clear, present and potentially dangerous. The carrying capacity of the port-city ecosystem is under pressure and this can be witnessed on both local, regional and international scale: overfishing and acidification of the oceans, degradation of land, air and water pollution, safety accidents such as the Beirut Blast, attacks and acts of wars such as on Ukraine's Mariupol, flash floods such as in Pakistan and recently also Rio Grande do Sul in Brasil, accelerating extinction of species resulting from the invasion of exotic marine species such as the American crayfish, plastic soups in basically every port, river and ocean, etc.
The opposite side is where ecosystems support human activities, and examples are equally numerous. Fish provides food for fishery communities, coral reefs and mangrove forests form natural breakwaters against storm surges, fresh water provides invaluable drinking water for communities and irrigation for agriculture. There is also emerging research that investigates ecosystems' services valuation, highlighting that the problem lies partly in ecosystems' public nature. From an economic perspective, ecosystems are public goods. People expect to enjoy fresh air, the free use of the ocean. Confrontation with a potential payment for such goods leads to the question whether people (or companies) are willing to pay for ecosystem services. The imminent carbon price in shipping is a good example. Another problem with ecosystem valuation is the irreversibility of the loss. How to add a price tag to a species that is doomed to go extinct, or, the other way around, what is the value of a wolf returning after a century into a densely populated territory? A third problem with ecosystem valuation is the temporal dimension. There is no immediate loss when ecosystems are deteriorating, and therefore its value is not lost until the loss is complete. Ecosystems valuation is still in its infancy, but accounting for a loss or win would help in making and planning for better informed decisions when interventions in port-city ecosystems are made.
In the port development discourse, initial communication with stakeholders regarding socio-economic impacts serves the purpose of social acceptance. Stakeholder interests, conflict accommodation and collaboration between stakeholders have been subject of extensive port-related research. The inclusive growth discourse starts from the identification of local issues considered by local stakeholders and considers ports as links between the macro- and micro-determinants of economic growth (Jansen, Van Tulder & Afrianto, 2018). Port authorities can significantly contribute to transform government policies into practical measures and action plans (Di Vaio, Varriale & Alvino, 2018). Partnering with an informed, engaged local community is considered as crucial in advancing sustainable development for "both and" solutions, rather than a trade-off between positive and negative effects (Pfisterer & Van Tulder, 2014). When using the space ("license to operate") and expanding the port beyond its boundaries ("license to grow"), port development companies are confronted with stakeholders who also put a claim on the ecosystem's space. In port literature, several social dilemmas have been defined (De Langen, 2006): environmental protection versus port development, urban development versus port development, people's jobs versus port efficiency, firm competition versus cluster objectives, and residential interests versus port user interests. Furthermore, there are opportunities for port development companies to act as a facilitator ("license to influence") beyond their own jurisdictional territories, and thereby taking an active role in addressing issues on a societal level. Investments in startup accelerators and incubators, but also makers' districts are examples. Inclusive port development places ports – particularly in remote regions and islands – in the center in between governments, business and society.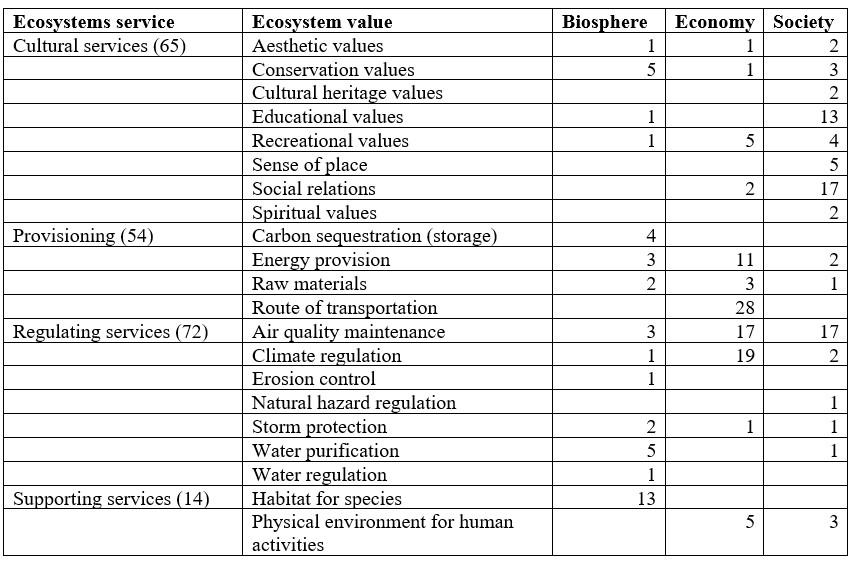 The findings from the WPSP project portfolio analysis show that port authorities are primarily engaged in SDGs that are contributing to the economy layer of their ecosystem. Positive to see is the portfolio of initiatives covering both "do no harm" and "do good" practices. As expected, there are a considerable number of projects with internally actionable "do no harm" engagement to the SDGs. These are projects for which port authorities have capabilities "in house." Examples here are sustainable dredging projects, or greening of the fleet of support vessels and tugs. Additionally, port authorities also engage in externally actionable "do no harm" projects, which are aimed at pushing their direct stakeholders in the right direction. In those projects, port authorities exert their role as facilitator. Examples are onshore power supply for ships. By doing so, they are transferring their license to operate to the execution level. On the positive "do good" side, there are also a considerable number of projects showing how port authorities are taking responsibility for restoring the relationship with their coastal ecosystems: habitat restoration, coral reef conservation, wetland conservation and forming inclusive partnerships with indigenous communities.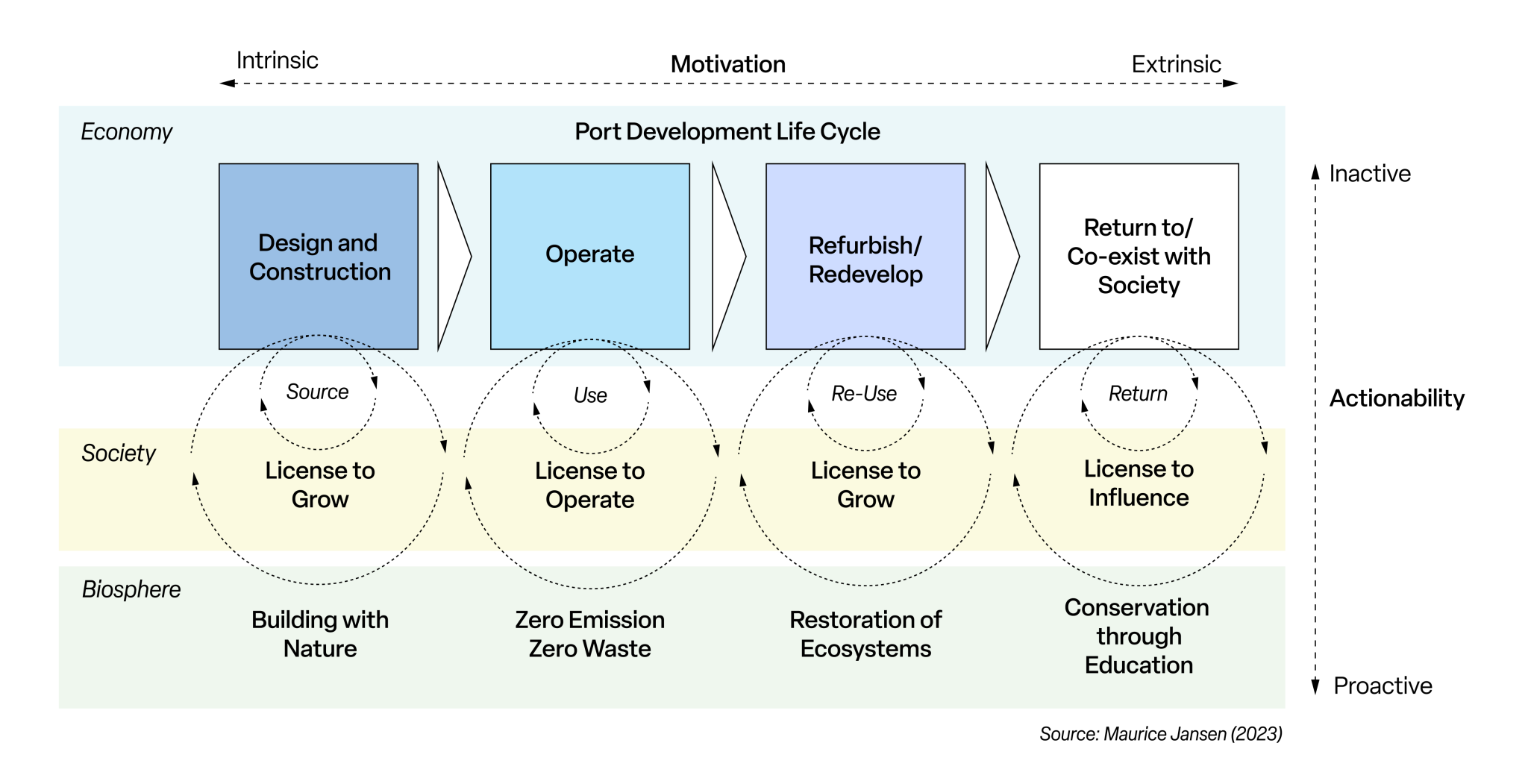 Ultimately, there are five key takeaways from the WPSP project portfolio analysis:
1. Port development can be considered as a life cycle consisting of four phases. The notion that economy, society and biosphere exchange spaces in coastal and riverine ecosystems over the lifetime of port development helps to better understand how values are to be shared and weighed, also in a situation of redevelopment or when port authorities opt for returning space to nature or society.
2. The WPSP is a promising initiative that – through knowledge exchange – supports and promotes the sustainable development agenda by the United Nations, while at the same time raising awareness for collaborative action. However, the methodology to attribute positive value from a port project to a SDG target requires further calibration.
3. The SDGs are at the heart of better understanding the interactions between the human use of space for development and growth in coastal ecosystems. In the execution of their port development activities, port authorities seem to find it difficult to consider the interlinkages between SDG goals and their activities.
4. Having an inclusive strategy for port development is essential for port authorities to contribute to the SDGs. This also includes human rights of (indigenous) communities who hold immaterial values through a particular sense of place, as well as cultural and even spiritual values.
5. Motivations and actionability have been assessed for a portfolio of 212 projects. Port authorities should acquire a "license" to operate, grow and influence, depending on the particular life cycle phase of their port development activities. Failing to acquire such a license violates not only human rights, but increasingly also environmental rights.
Ports are in a pivotal position toward sustainable development for various reasons, namely: 1) their physical locations in vulnerable coastal ecosystems, 2) their institutional position in between governments making policies on a macro-level and companies acting on the micro-level, and 3) the direct impact of port construction on the ecosystem. Port authorities are taking steps to move from conflict to collaboration with their stakeholders. The interdependencies, partnership mechanisms among stakeholders and approaches to inclusive port development are complex, while solutions are ambiguous. The challenge for port developers is to deal simultaneously with conflicting pressures, where multiple stakeholders at multiple levels express their interests and present their solutions. It requires the development of a portfolio of projects and a comprehensive monitoring framework – from port vision to business strategy and objectives all the way down to specific project levels – in order to prove that a port authority is making an impact.
Note
This blog post is a synopsis of Chapter 14, "Ports and the Sustainable Development Goals: An Ecosystems Approach", in the book International Business and Sustainable Development Goals (2023): https://doi.org/10.1108/S1745-886220230000017014.
Acknowledgement
This blog has been written in the context of discussions in the LDE PortCityFutures research community. It reflects the evolving thoughts of the authors and expresses the discussions between researchers on the socio-economic, spatial and cultural questions surrounding port city relationships. This blog was edited by the PortCityFutures editorial team: Vincent Baptist and Conor Hunter.
References
De Langen, P. W. (2006). "Stakeholders, Conflicting Interests and Governance in Port Clusters." Research in Transportation Economics 17,, 457-77. https://doi.org/10.1016/S0739-8859(06)17020-1.
Di Vaio, A., Varriale, L., & Alvino, F. (2018). "Key Performance Indicators for Developing Environmentally Sustainable and Energy Efficient Ports: Evidence from Italy." Energy Policy 122, 229-40. https://doi.org/10.1016/j.enpol.2018.07.046.
Jansen, M. (2023). "Ports and the Sustainable Development Goals: An Ecosystems Approach." In R. van Tulder, E. Giuliani & I Álvarez (eds.), International Business and Sustainable Development Goals, 263-83. Emerald Publishing Limited. https://doi.org/10.1108/S1745-886220230000017014.
Jansen, M., & Hein, C. (2023). "Port City Symbiosis: Introduction to the Special Issue." Maritime Economics & Logistics 25, 211-29. https://doi.org/10.1057/s41278-023-00257-x.
Maurice Jansen, Rob van Tulder & Rikky Afrianto (2018) Exploring the conditions for inclusive port development: the case of Indonesia, Maritime Policy & Management, 45:7, 924-943, https://10.1080/03088839.2018.1472824 
Liu, J., et al. (2015). "Systems Integration for Global Sustainability." Science 347(6225), 1258832-9. https://doi.org/10.1126/science.1258832.
Pfisterer, S., & Van Tulder, R. (2014). "Creating Partnering Space: Exploring the Right Fit for Sustainable Development Partnerships." In M. M. Seitanidi & A. Crane (eds.), Social Partnerships and Responsible Business. A Research Handbook,  105-24. Routledge.