Francesca Savoldi
Can local communities coexist with the contemporary expansion of ports? Human geographer Francesca Savoldi, currently affiliated with NOVA University in Lisbon and member of the PCF-team, has been awarded a Marie Skłodowska-Curie Fellowship for her post-doctoral research addressing this question from a multidisciplinary, multi-scalar perspective. She analyses case studies such as Piraeus, Greece and Valencia, Spain in order to develop a new critical perspective on conflicting values and interests on the edge of port and city. Starting from September 2021, she will develop this investigation within PortCityFutures at TU Delft, under the supervision of Prof. Carola Hein, and in dialogue with the research group. In this blog, she introduces the research. Listen to the first podcast here.
At the time of writing, several ongoing civic protests are paralyzing projects of port expansion. In Piraeus, Greece, citizens are contesting the complete privatisation and acquisition by COSCO, the consequent encroachment on urban areas, related environmental impacts and worsening labour conditions. In Sri Lanka, fishermen and other citizens are protesting against the Colombo Port City project, which counts with the expansion of the port and creation of a new financial district on land reclaimed from the sea. This is entered in conflict with local coastal communities (both urban and fishermen communities), which are experiencing displacement and dispossession. In Valencia, Spain, citizens have been fighting the port's plan of logistic expansion on a territory of particular ecological use-value for local communities, causing houses demolitions and triggering other socio-spatial conflicts. These are just some of the on-going citizen contestations to port expansion, making apparent the threats felt by ports with which communities had previously coexisted.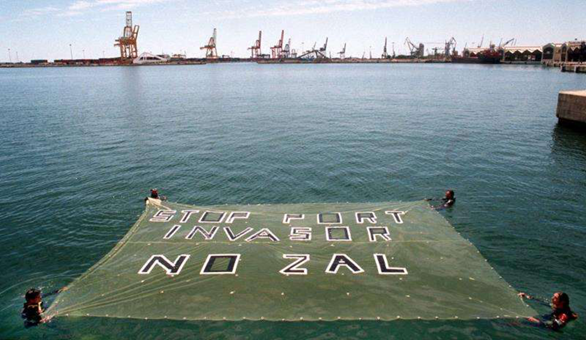 In order to examine this phenomenon, we have to start looking at the recent transformations in ports and consequent spatial redefinition experienced in port cities. The reorganisation of production and transport industries, technological innovation and the on-going evolution of the global logistics system has led to the internationalization of port operations and a mutation of their management models. The full automation of port operations and the fragmentation of port ownership, financing and operations management are accompanied by the construction of increasingly larger ships, a decrease in transport costs, and a tendency of the shipping industry towards oligopoly through merging operations. Unprecedented deregulation and varied dynamics of privatisation of the port system have altered institutional competences and relationships between public and private, and powers at a different scale. Consequently, many city and town administrations are struggling to reconcile a common vision for addressing the adverse impacts of port development on communities, let alone implement corresponding spatial regulation.
A clash of interests – between multi-scalar markets and globalized value chains and municipalities and/or local communities – is resulting in shifts in balance of power, and conflict. When port expansion is physically limited, as in densely populated territories, the encroachment of port activities on surrounding areas increasingly generates rejection and contestation. Contested impacts include the increasing demand for storage space and water, and greater air, soil, sonic and water pollution. In such a context, we first must recognize and characterise this recurrent situation as a phenomenon that is strongly related to the dynamics of maritime globalisation, before finding ways to maintain more equitable environments. The ubiquity of port conflicts arises from the unprecedented transformations that port cities are facing, particularly in terms of reconfiguration of territorial powers.
Port city relationships are becoming more complex and contested; yet, there has been no equivocal development in related critical study. Traditionally, their spatial challenges have been approached within economic domains, in particular management, business and transport geography. In spite of initial efforts in social sciences to identify the spatial and material practices embedded in infrastructures of production and distribution, port conflicts have not yet been identified as a global phenomenon, let alone as a subject of multi-disciplinary inquiry.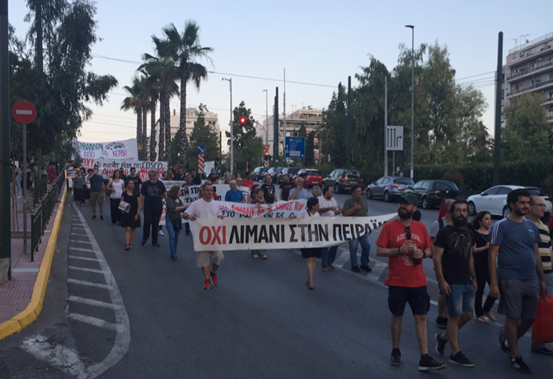 Some academic analyses have observed disputes in ports and their adverse impacts on the port performance (Nooteboom 2002, Galvao et. al., 2016). A few authors, including De Langen (2007) and Parola and Maugeri (2013), have looked at conflicts in port cities systemically, identifying the variety of stakeholders involved. However, their analysis is grounded in business and management disciplines, and is focused on economic disruption, rather than the direct impacts of port activities on citizens. In social science literature, port conflicts have been identified in regards to the numerous labour disputes resulting from the reorganization of the workforce along the supply chain. Closer to a geography framework, Merk (2013) has identified adverse environmental impacts related to port activities, such as shipping-related carbon dioxide emissions and noise pollution, related land truck and train congestion. From the human rights angle, a report by OHCHR (2015) has recognised that the installation of ports can be a factor that can destroy or deny access to places and environments.
However, despite the fact that the port is increasingly becoming a territory characterized by competing multi-scalar goals and interferences between users, there is an important research gap in port-related conflicts, in particular in relation to the effects of port expansion on local communities and their contestation. As suggested by Pearson et. al., this gap is perhaps linked to the complexity of harbours and the inability of single disciplines to identify and understand conflicts in such environments.
In summary, in a context characterized by the firm increase of maritime trade and ongoing port transformation – progressively dependent on a few private, global operators – socio-spatial conflicts in cities that neighbour ports are becoming more frequent. This unprecedented situation highlights the changing interplay between processes of local territorialisation and global connectedness in ports, and its consequent creation of new structures of power in port cities and regions. Despites the important theoretical and practical implications of such transformations, studies on the convoluted impacts of ports on local communities are scarce and lack a transversal critical axis that enables new perceptions of port conflicts.
In such new context, an expanded and critical approach is necessary for conceiving resilient and democratic futures for port cities.[i] This new approach can be built starting from articulating port conflicts as sprawling but interconnected phenomena, interweaving contributions from different fields and centring the experience of local communities.
Acknowledgement
This blog has been written in the context of discussions in the LDE PortCityFutures team. It reflects evolving thoughts among group members on the socio-spatial and cultural questions surrounding port city relationships. Special thanks for comments and reviews to Paul van de Laar.

References
Notteboom, T. (2002) "Consolidation and contestability in European container handling industry" Maritime Policy and Management, vol. 29, pp. 257-269
Galvao, B. C., Wang, Y.W.G, Mileski, J. (2016) "Public-Private Interests and Conflicts in Ports: A Content Analysis Approach" The Asian Journal of Shipping and Logstics, Vol.32, Issue 1, pp. 12-22
De Langen, P.W. (2007) "Stakeholders, conflicting interests and governance in port clusters" M.R. Brooks, K. Cullinane (Eds.), Devolution, port governance and port performance, Research in Transportation Economics,Vol. 17, pp. 457-477
Parola, F. and Maugeri, S. (2013) "Origin and taxonomy of conflicts in seaports: Towards a research agenda". Research in Transportation Business & Management, Vol.8, pp- 114-122.
Office of the United Nations High Commissioner for Human Rights (2015). Land and human rights. Standars and applications. Geneva.
Pearson, S., Windupranata, W., Pranowo, S.W. et al. (2016) "Conflicts in some of the World harbours: what needs to happen next?" Maritime Studies Vol. 15,  Issue10

Images
A group of activists protest at the port in Valencia, Spain. EFE/Archivo. April, 2019.
Residents of Piraeus marches against COSCO plan for port expansion. June 25, 2020 Photo: Francesca Savoldi.