This blog was originally posted on Medium by Maurice Jansen.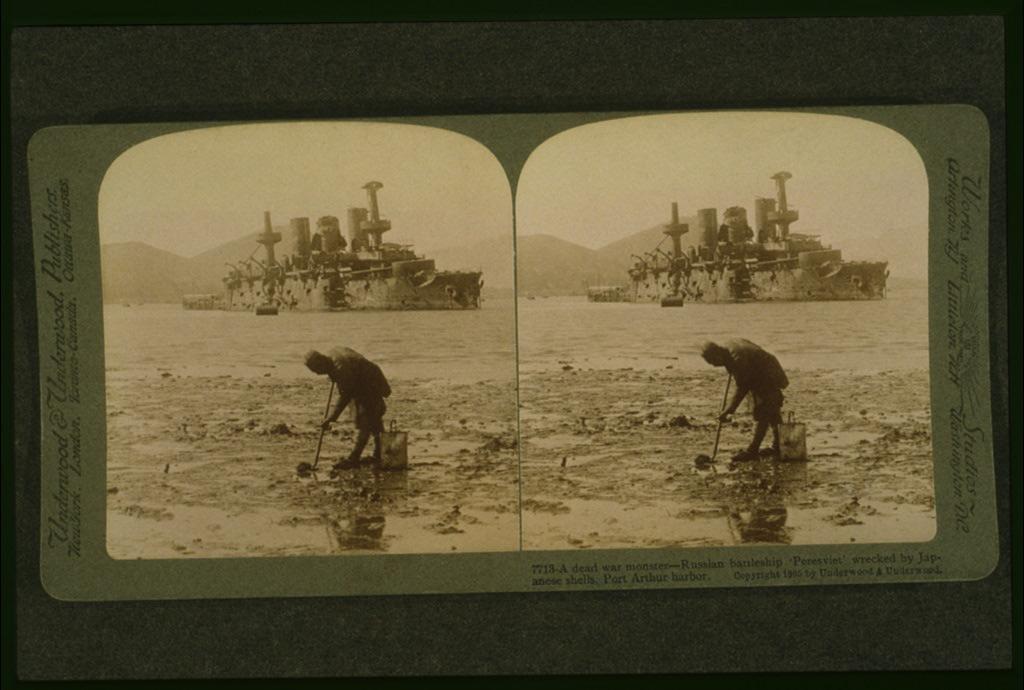 The port city of Mariupol – as many other Ukrainian cities – has been under siege from the very beginning of Putin's aggression and military force in Ukraine. Mariupol, at the Sea of Azov, used to be a lively city of approx. 450,000 people. An estimated 80 per cent of its infrastructure has now been decimated, its inhabitants are cut off from basically all basic infrastructure (electricity, water, heating, communication). The attacks of missiles and bombardments by airplanes have continued ever since and still people seek shelter underground. Hospitals, schools, humanitarian corridors, ordinary neigbourhoods and also Mariupol's famous theatre where hundreds of people sought shelter are under attack. With these acts of war an unknown number of innocent people including children are killed and fundamental human rights are violated.
Are port cities actually protected under international law?
The complete destruction of the port city of Mariupol illustrates the strategic importance of this port-city for both Ukraine but also for Russia. Moreover it raises the question whether ports are actually protected under international law at all and which governance mechanisms are in place in the 21st century for its citizens to live and feel safe and secure in their port cities. Moreover, where can the people of Mariupol get justice for their suffering?
Where can the people of Mariupol get justice for their suffering?
From the start of human civilisations, ports have been at the frontline of wars, rivalry and clashes due to its strategic importance. Ports were a source of wealth for people: access to overseas' trade networks, port facilities allowed for transporting bulky goods over water, adjacent rivers provided fresh water supply and ports also provided shelter for navy ships. To conquer a port-city often made the difference between winning or surrender. Romans destroyed Carthago in 149–146 BC, after which the population was captured and sold for slavery. Vikings from Scandinavian subcontinent conquered many port towns along the European coastline and sailed up European river systems from the Baltics all the way to the Black Sea. Port of Antwerp was under siege for almost 14 months until it fell (1585) which ended the city's golden age. Also the high seas were battlefields where trading nations such as Spain, Portugal, England and The Netherlands fought over trade monopolies and also provided opportunities for centuries of piracy. In modern history, the cases are also plentiful: the Rotterdam bombardments by the Nazis in 1940, The Blitz over London (1940–1941), Pearl Harbor (1941) and Hirosjima and Nagasaki (1945), all black pages in port history. Fast forward to our 21st Century. The 9/11 terrorist attacks in New York and surroundings were catalysts for decades of instability in the Middle East, but the destruction of Mariupol — and other Ukrainian cities — by a neighbouring country throw us back to times of imperial power play.
Ports have actually received little special protection from international law over the past eight decades after WWII.
Ports and neighbouring cities – despite their strategic importance and pivotal position have actually received little special protection from international law over the past eight decades, after WWII. The first serious measure to address the vulnerability of ports was the US-led C-TPAT in 2001. This partnership between government. authorities and operators was set up in only two months after the 9/11 attacks to safeguard and protect supply chains against terrorism. C-TPAT required shippers and their logistics service providers to become partners in combatting terrorism and set up a security management framework on imported supply chains to the USA, soon to be followed by the Authorized Economic Operator (AEO) concept which is based on the 'Customs-to-Business partnership' developed by the World Customs Organisation.
As a foundation there is SOLAS which is the most important international convention to safeguard the lives — seamen and passengers —at sea. SOLAS is the oldest maritime convention and part of the legislatory framework of the IMO. Under SOLAS, since 2004 there is the ISPS Code which purpose is to set out a standardised, consistent framework for evaluating risk, enabling Governments to offset changes in threat with changes in vulnerability for ships and port facilities through determination of appropriate security levels and corresponding security measures as ways to be resilient to terrorist attacks (IMO ISPS Code).
International laws and conventions on port security were not written with state-terrorism in mind.
Here, the omission of international protection of ports and portcities clearly comes to front. The international laws and conventions on port security were not written with state-terrorism in mind. The IMO Convention was not written with ports in mind either. IMO recently referred to Article 1 of the IMO Convention (1958) when it condemned Russia's violation of the territorial integrity and the sovereignty of a United Nations Member State. The military aggression is a violation of Ukrain's territorial waters which is inconsistent with the IMO principles and 'represents a grave danger to life and serious risk to safety of navigation and the marine environment'. The decisions which were made by the IMO Council on 11th of March did not explicitly mention port-cities, but relate more broadly to shipping, the marine environment and the well-being of seafarers in particular. This is illustrative for the significant omission in international laws.
"Seaports' protection have remained stuck in limbo" (Casagrande, 2017)
Despite centuries of international law studies and decades of international law evolution, seaports' protection have remained stuck in limbo (Casagrande, Seaports in International Law, 2017). From an IMO perspective ports are part of the land and fall under national laws and legiation, therefore need not have to be covered under branches of international laws of the seas. However countless incidents have shown that in order to implement measures for safety and security on the high seas, it requires ports to unite and be not only gateways for trade but also gatekeepers and guardians of the maritime environment. Many of IMO's most important technical conventions contain provisions for ships to be inspected which needs to be done in ports. Under Port State Control, port authorities have the duty to inspect ships when they visit their ports to ensure they meet IMO requirements. Further to this, ports also act as places of refuge when ships in need of assistance can take action to enable its crew to stabilise its condition and reduce the hazards to navigation, human life and environment. In essence shipping cannot adhere to international standards without the support of ports. But IMO Conventions do nothing to protect port cities from the perils of war crimes.
Port citizens are only protected under general conventions
We arrive at the notion that port cities and humanitarian aid for port citizens under siege are only protected under general conventions, i.e. the Fourth Geneva Convention (Section 3) which inter alia 'provides protections for the civilians in and around a war-zone' including humanitarian aid, evacuation corridors, care and education of children as well as the 'any destruction by the Occupying Power of real or personal property belonging individually or collectively to private persons, or to the State, or to other public authorities, or to social or cooperative organizations […].
So now that Mariupol calls upon the world to act, war crimes continue while the whole world is watching. The good news is that human right organisations such as Amnesty International, Human Rights Watch as well as Associared Press/Frontline have started collecting evidence to hold the occupational power and individuals under this regime accountable at the International Court of Justice in The Hague. The bad news is that UN Security Council remains ineffective in bringing peace, stability and international security, its first and foremost purpose. As long as permanent members have a veto against Security Council resolution proposals, a resolution that can stop Putin's aggression in Mariupol and Ukraine is not likely to happen at short notice.
Port-cities share a similar faith in place and time of wars
When citizens in port-cities are not protected by international maritime conventions, it shows the vulnerability of portcities for the acts of warfare of state-terrorists, but also the double role port-cities play. Where the port of Mariupol is crippled in fulfilling the basic needs for people in the city and region, other ports around the world are still enabling trade of crucial commodities (oil, iron ore, steel, food supplies etc.) for the aggressor to operate its machineries of war. On the one hand I believe port-cities share a similar faith as pivots in place and time of war, and it is kind of contradictory that on the other hand these port-cities remain enablers for both aggressors and defender. One might wonder whether port authorities should step on the plate and discontinue to enable trade with the aggressor under a collective boycot.
In conclusion, another war has started with immense human suffering despite the established laws of war and maritime conventions. The great powers of the world are failing to live up to their great responsibilities. This conclusion shows the vulnerability of international law and order and has led to a debate on the radical reform of the UN Security Council. When superpowers invade neighbouring countries it is simply not possible to be a peacekeeper and a warlord at the same time. For now the future of Mariupol calls upon the resilience and perseverance of the people of Mariupol. May peace be with them, and with us all.
Note
ISPS Code entered into force under SOLAS chapter XI-2, on 1 July 2004, the International Ship and Port Facility Security Code (ISPS Code) has since formed the basis for a comprehensive mandatory security regime for international shipping
References
Casagrande, M. (2017) Seaports in international law
International Maritime Organisation, various webpages on its conventions
Dervis, K. and Ocampo, J.A. 'Will Ukraine's Tragedy spur UN Security Council Reform?' (3 March 2022), Project Syndicate