Despina Papachristoudi, Matti Wim Havens, Dora Kotsi-Felici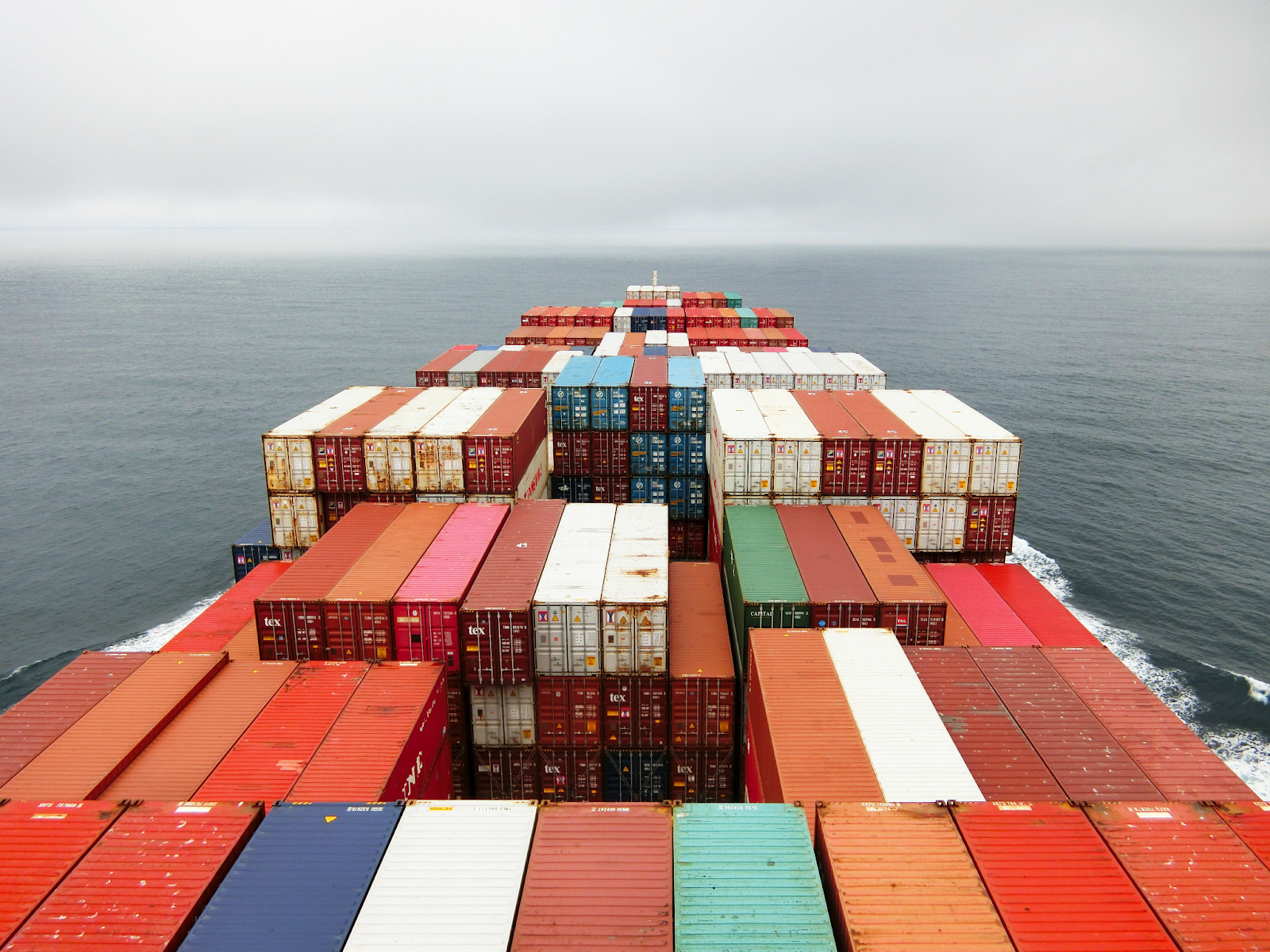 Ports are places marked by a plethora of goods, people and unexpected encounters.  Besides the often highlighted commercial encounters, plenty of less visible cultural, human and creative encounters occur in and around ports. A group of migrant Rotterdam-based artists observes these, and creates a stage for port stories and artistic interactions. Uncontained Art: The Container is a mobile artistic project space located inside a shipping container that will travel from Rotterdam to other port cities. It has been initiated by Despina Papachristoudi, Matti Wim Havens and Dora Kotsi-Felici, and will depart for its first trip in Spring 2023.
Uncontained Art: The Container (project website coming soon) is a shipping container that will transit on freighter boats carrying cultural goods, ideas and stories, and will connect creative thinkers from diverse port cities. It will depart from the harbor of Rotterdam and travel around Europe by cargo boats, visiting other port cities and following internationally established maritime routes. It is envisioned as a facilitator, a stage and an itinerant meeting place for local groups, artists, and creative organizations. It aims to connect with the urban tissue that lies beyond the waterfront, and to manifest parts of the complex identity of port city cultures. In short, it serves as a dynamic platform to foster multimedia and multicultural collaborations, and to connect international and local artists, thinkers (be they storytellers, writers, and/or researchers) and cultural organizations across European ports. Both the outcomes of the collaborations and the process of traveling are of equal value to the project.
On its first route, scheduled for Spring 2023, The Container will travel from North/West to South/East Europe, thereby connecting the ports of Rotterdam, Marseille, and Piraeus. More routes, along different geographical directions, will follow as the project evolves. Each tour will begin and end in The Container's home base, Rotterdam. The mobile space will be installed for four weeks in each visited port city with the assistance of a local host organization. In doing so, it will host and organize presentations, screenings, podcasts, workshops, open discussions, and events, engaging with local communities. It will function as a platform for storytellers, artists, and researchers to present their ongoing work and their personal narratives. The program will be formed in collaboration with local host institutions and according to the responses we receive from open calls. The activities will be in large part determined by local participants, and will therefore reflect the local issues of each port city. Bringing all these elements together will form a medley of views, perspectives, narratives, interactions, and ideas that showcases the complexity of harbors and port cities.
Based on this set-up, Uncontained Art will focus on the following four pillars defining maritime-urban identities:
_trade and commerce
_migration 
_mosaic of cultures 
_water
Trade and commerce generate activities layered with conditioned and unconditioned cultural interactions. Harbors are historically defined by trade and commerce and are frequently the impetus for (im)migration, as a diverse array of workers come to fill the various positions required in a port. Traders carry and exchange their cultures and values along with their products. Apart from the obvious economical, political, and ecological impacts that trade has on a city, less visible cultural exchanges occur along the process as well. What language do people use when conducting business? What are the formalities surrounding a business negotiation? What is the exact location of these interactions? In essence, trade and commerce drive the development of the port city and impart a "just get it done" work ethic to this urban environment.
Migration is almost synonymous with the culture of port cities, as ports have always been the first places to receive people and their ideas from faraway places. They embody diversity and share a sense of tolerance to newcomers and the cultures and ideas they bring. Migrants are travelers that bring their loaded stories to the harbors; some stay only for a short period of time, while others settle indefinitely. The interactions that result amongst these diverse communities create new stories. Multiple narrative layers about diverse experiences tell the story of the port city as a melting pot. The Container can be seen as a migrant in and of itself. It will travel around, transporting experiences gathered in different places. It will shift between languages, and encounter people and narratives along the way. The journey itself is a key part of the project, and will be documented with photographs, films, publications and an online database.
Mosaic of cultures: All these groups of people, which might not share the same values and goals, share the physical spaces of the port city. They might meet on a daily basis and interact with each other, or rather ignore each other's presence and the power dynamics that separate them. Successive waves of migrant workers flow into the city, some of which stay to form expatriate communities. As these communities grow and develop, new groups arrive from other countries, in time developing their own communities, eventually resulting in a patchwork of immigrant groups frequently rooted in their own enclaves in these cities. We expect that these patterns of immigration, diversity and flux will be apparent in the artwork and activities that The Container will generate and be involved in. 
Water is the ever flowing connecting element, and also the fluid force that enables transport. Its strong presence shapes the landscape of the port city and defines its character, esthetics, and ecology. Port activities likewise affect the condition of the water. Water has an adaptive nature, shapeshifting qualities and is in a constant state of flux, just like the port city itself. Like a migrant, it moves from place to place, and adapts to many situations by taking different forms.  
The artworks and projects generated by The Container will investigate the shared characteristics of port cities, display their complexity, and reflect on their diversity of identities. They will also mimic the dynamic process of traveling, by capturing impressions, shifting between languages, reflecting changes of scenery, random encounters, and stories. The Container, like a port, will be a contact zone and a space of interaction,exchange or trade of ideas, cultures and narratives.
Acknowledgement
Despina Papachristoudi is a Rotterdam-based photographer/visual artist. Matti Wim Havens is a Dutch-American multimedia artist and educator. Dora Kotsi-Felici is a Greek-Dutch multimedia artist and activist. Their project website for Uncontained Art: The Container will launch soon.
This blog was peer-reviewed by the PortCityFutures editorial team: Carola Hein, Hilde Sennema and Vincent Baptist.