Riwa Abdel Khalek
After the blast in Beirut in August 2020, Lebanon's second port city - Tripoli - quickly took over the capital's port functions. Tripoli's economy and social circumstances, however, are volatile. As an architect with a master in City Resilience Design and Management, Riwa Abdel Khalek wonders whether this paradoxical economic opportunity can lead to structural benefits for the port city of Tripoli in the long run, despite the current political turmoil rippling across the country.
Ports have a unique ability to sway the fate of the adjacent urban fabric, by promoting urban development and transforming the socio-economic condition of its people and their country as a whole. The port's urban-ecological edge can be seen as a valuable stimulus in the workings of the city's economic and cultural activities (Ghamrawi, 2019; Lindgren, 2011), and if sustainably developed, it can promote the environmental quality of the coast (Lan, 2008).
In this respect, Lebanon's port city of Tripoli is no exception. As port director Ahmad Tamer stated in an interview with Al Arabiya English, Tripoli's port is "historically one of the most important ports in the Eastern Mediterranean region" (Sewell, 2020). Throughout the years, this port city has witnessed a fluctuating state of affairs, causing it to shift from being Lebanon's second largest city and a significant transit point for cargo ships to one of the most politically and socially unstable areas in Lebanon, with high poverty rates, street violence and socio-economic tensions (Lefèvre, 2014). After the explosion in Lebanon's port of Beirut in 2020, Tripoli's port rushed in as a temporary replacement, begging the question: can these new economic opportunities contribute to sustain a city riddled with political corruption, intensified by diverging interests and a severe influx of migrants?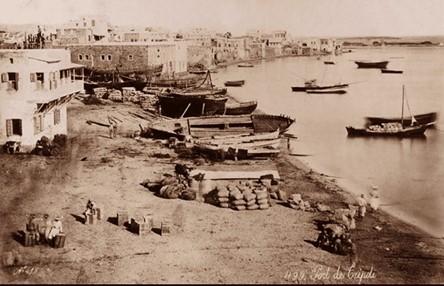 The port city of Tripoli was first established by the Phoenicians as a trading post in the 9th century B.C. The port and the city's significance were highly recognized through the Persian, Byzantine, Ottoman, Mamluk and Roman eras (El-Cheikh, 2018). Tripoli itself was, for a time, part of the Syrian territories, and not until after the occupation of the British in 1918 did the region become part of Lebanon (Mohareb & Kronenburg, 2012). To this day, the city is still known as 'Tarabulus Al-Sham' or 'Tripoli of Syria' (Bosworth, 2007; Lefèvre, 2014), because of its social ties to its neighboring country and its geographic proximity to the Lebanese-Syrian border. However, this connection has had controversial repercussions on the city, playing a major role in its development.
One of these repercussions has been the influx of refugees to Lebanon who fled because of the devastating Syrian war. Considering that Tripoli is only 30 kilometers away from the border, the city's historic ties to Syria, as well as the cultural and religious familiarity with Tripoli, a large number of the 1.5 million Syrian refugees fleeing to Lebanon settled in Tripoli. Since 2011, this influx caused the population of the port city to increase by 17% (Ismail et al., 2017). Whereas Tripoli, with its historical harbor and renowned potential as an economic hub, should be able to bear this increase in population, the reality is that the city already suffered years of political disputes, armed conflict, religious clashes and overall instability. Since the 1980s, Tripoli's port has been functioning at a limited capacity (The Business Year, 2019). Recently, port director Tamer declared that the port was functioning at no more than 40% capacity (Ibrahim, 2020), thus causing a severe hit to the regional economy. With the influx of migrants, Tripoli's dwindling economic situation pummeled to new lows. Subsequently, social tensions skyrocketed as any available jobs caused aggressive struggles between the Lebanese and Syrian populations.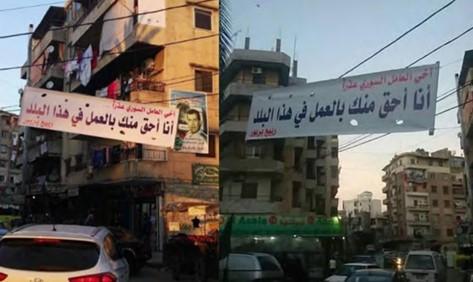 Today, Tripoli is a mere shadow of its past. Once a transit station in the Mediterranean for goods coming from Europe and other parts of the world, the city is now no longer seen as a notable and influencing harbor in Lebanon. The city itself retains remembrances of port history through touristic attractions and historic architecture, but the lack of improvements of the port itself over the years has left it barely functioning. The port's identity now seems lacking, as also noted in the Al Arabiya English article: "The container area that had been largely empty a few weeks ago…" demonstrates how the failings of the port were visible for all to see (Sewel, 2020).
After the Beirut explosion, the port of Tripoli seeks a chance to regain its former glory, now that it has been delegated as a substitute for the capital's port. However, in order to achieve sustainable development, it is vital to have a holistic view (Ghamrawi, 2019) of the diverging interests of port city relationships (Hein, 2019). Negative externalities from these relationships can include environmental pollution, urban densification and encroachment, and mixed interests that come with these processes. Such repercussions can harm the well-being of local communities and cause additional turmoil for the region.
In the case of Tripoli, the expected thriving of the port can be seen as a beacon of hope for the people and their livelihood. As former Prime Minister and Tripoli native, Najib Mikati stated:
"The key to growth in Tripoli is the port" (Sewell, 2020). Expanding the port and activating it at full capacity, however, could still increase the existing tensions within the city's communities and cause further segregation between the numerous unemployed inhabitants, be it the Lebanese residents of Tripoli, the Syrian refugees or the 30,000 registered Palestinian refugees that have also taken up residence in the city since 1948 (Ismail et al., 2017; UN-Habitat Lebanon, 2016). Noting that more than 60% of the region's population is unemployed (Rose, 2020), new employment opportunities are likely to intensify existing conflicts over access to work, and increase wage disparities.
The assumption that these jobs would motivate inclusion, equity and social cohesion is merely an illusion as long as the basis of social disputes in the area is ignored. Moreover, as with any functioning and profitable industry in Lebanon, greed and power would drive political agendas to control the transactions of the port. Such was the case for the Beirut port, which was regulated by political parties who jostled for power (Rose, 2020). In 2020, the corruption, infringements and mismanagement of the Lebanese ruling elite were on full display as Beirut was shattered by its catastrophic explosion. Allegedly, 2,700 tons of ammonium nitrate were left stored in the port, alongside oil, kerosene, and 15 tons of fireworks, in what the Human Rights Watch deemed "a poorly secured and ventilated hangar in the middle of a busy commercial and residential area of the densely populated capital city" (2021).
The port of Tripoli and its commanders rushed to fill in for the devastated port of Beirut, calling it "the port's big break" (The Business Year, 2019), and hoping to finally witness an economic boom for the city. Yet, one must examine whether this opportunity is actually in favor of the people, especially when those in power remain unchallenged. The trauma of the Beirut explosion sets the ultimate model for the domestic inadequacy to ensure the basic right to safety and well- being. Making the port of Tripoli another pawn in the hands of the corrupt would be a far cry from promoting the development of the port city. History has taught that ports are a key part of urban revitalization strategies, but without a holistic consideration of all involved sectors, as well as port city dualities, it would seem that one is capable of triggering the collapse of the other.
Acknowledgement
Riwa Abdel Khalek is an architect, holds a master in City Resilience Design and Management from UIC Barcelona, and currently carries out a research internship at PortCityFutures. This blog was peer-reviewed by members of the PortCityFutures community, and edited by the PortCityFutures editorial team: Carola Hein, Hilde Sennema and Vincent Baptist.
 
References
Bosworth, C. E. (ed.) (2007). Historic Cities of the Islamic World. Boston & Leiden: Brill.
Christie, K. (2020). 27 Rare Pictures of Old Tripoli that Will Take You Back in Time. The 961. Retrieved from https://www.the961.com/rare-pictures-of-old-tripoli/.
El-Cheikh, S. (2018). The Participatory Approach for Waterfront Development in Mediterranean Countries: A Case Study of Tripoli, Lebanon Waterfront. Architecture and Planning Journal (APJ), 24(1), https://digitalcommons.bau.edu.lb/apj/vol24/iss1/10.
Ghamrawi, G. H. (2019). Integrated Coastal Management for Sustainable Development of Coastal Cities: The Case of El-Mina, Tripoli (Master thesis). Beirut: American University of Beirut.
Hein, C. (2019). The Port Cityscape: Spatial and Institutional Approaches to Port City Relationships. PORTUSplus, 8, https://portusplus.org/index.php/pp/article/view/190.
Human Rights Watch (2021). Lebanon: UN Should Set Probe into Beirut Blast. Retrieved from https://www.hrw.org/news/2021/06/15/lebanon-un-should-set-probe-beirut-blast.
Ibrahim, A. (2020). How Tripoli's Port 'Stepped in' after 'Apocalyptic' Beirut Blast. Al Jazeera. Retrieved from https://www.aljazeera.com/economy/2020/8/28/how-tripolis-port-stepped- in-after-apocalyptic-beirut-blast.
Ismail, K., Wilson, C., & Cohen-Fournier, N. (2017). Refugees in Towns: Syrian Refugees in Tripoli, Lebanon. Retrieved from https://www.refugeesintowns.org/tripoli.
Lan, J. (2008). A Discussion on the Ecological Balance and Sustainable Development of Higher Vocational Education. Journal of Sustainable Development, 1(3), doi:10.5539/jsd.v1n3p48.
Lefèvre, R. (2014). The Roots of Crisis in Northern Lebanon. Retrieved from https://carnegie- mec.org/2014/04/15/roots-of-crisis-in-northern-lebanon-pub-55305.
Lindgren, D. (2011). Form and Function of Coastal Areas (Doctoral thesis). Uppsala: Acta Universitatis Upsaliensis.
Mohareb, N., & Kronenburg, R. (2012). Arab Walled Cities: Investigating Peripheral Patterns in Historic Cairo, Damascus, Alexandria, and Tripoli. Paper Presented at the Eighth International Space Syntax Symposium, Chile.
Rose, S. (2020). After Beirut Blast, Tripoli Hopes for a Long-Awaited Economic Boost. The National News. Retrieved from https://www.thenationalnews.com/world/mena/after-beirut- blast-tripoli-hopes-for-a-long-awaited-economic-boost-1.1067445#5.
Sewell, A. (2020). Lebanon: Tripoli Port Eyes Increased Traffic as Economic Boost after Beirut Blasts. Al Arabiya English. Retrieved from https://english.alarabiya.net/features/2020/09/02/ Lebanon-Tripoli-port-eyes-increased-traffic-as-economic-boost-after-Beirut-blasts.
The Business Year (2019). Open the Gateway: Port of Tripoli. Retrieved from https:// www.thebusinessyear.com/lebanon-2019/open-the-gateway/focus.
UN-Habitat Lebanon (2016). Tripoli City Profile 2016 (Updated Sep. 2017). Retrieved from https://unhabitat.org/tripoli-city-profile.
Banner image: Rami Rizk, 2018 (https://www.lebanoninapicture.com/pictures/north-s-capital- lebanon-mina-tripoli-dji-drones-quadcop)