Paul van de Laar
In early February, the port city of Rotterdam was breaking news around the globe. Local media announced that the national monument De Hef (the lift), a vertical lift bridge built in 1927, will have to be dismantled to allow Amazon founder Jeff Bezos' new superyacht to pass through the city of Rotterdam to the open sea. Rotterdam citizens have been "in shock, flabbergasted and overwhelmed", as Ton Wesselink, chairman of the local history society put it. A Facebook event has been set up calling for people to pelt the estimated $500 million-dollar yacht with rotten eggs. While Mayor Ahmed Aboutaleb's spokesperson declared that no permit has yet been granted, Alderman and deputy-mayor Vincent Karremans made it clear that if the shipbuilding firm Oceanco meets the conditions set by the city, permission will be granted. Why did this announcement spark so much anger in Rotterdam? What does this conflict teach us about Rotterdam's maritime mindset? Historian Paul van de Laar recounts the events and puts the commotion into context.
The vertical lift bridge De Hef (formally the Koningshaven Bridge) was originally built in 1927 as a railway bridge. The central span could be lifted to allow ship traffic to pass underneath. It was decommissioned in 1994 because the railway bridge was replaced by a tunnel connecting the North and South banks of the river Maas. Subsequently, De Hef was declared a national monument in 2000 and has undergone a major restoration from 2014 to 2017. According to the regional broadcaster Rijnmond, the city then promised that the central span would not be dismantled again after the restoration.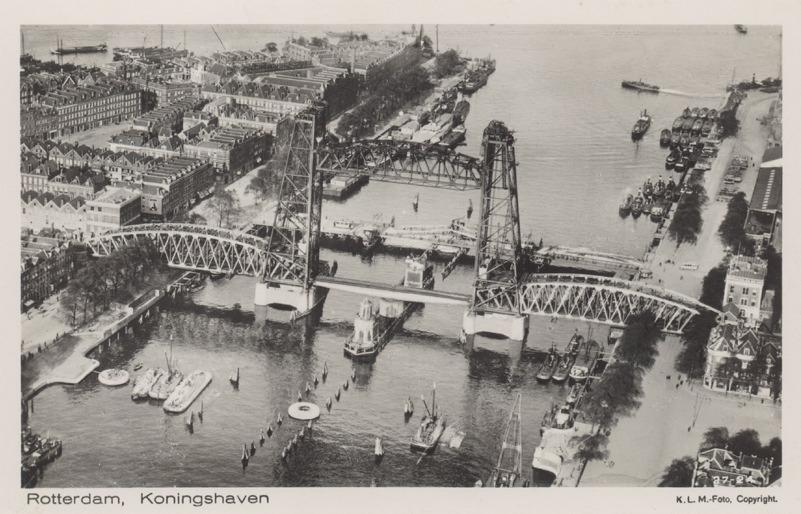 In light of the possible dismantling for Jeff Bezos' superyacht, deputy-mayor Vincent Karremans (Liberal Party) stated in an extra municipal council meeting on February 10th that his staff was unable to deliver any documents or evidence that could confirm Rijnmond's claim. On the contrary: in 2017, then aldermen Adriaan Visser and Maarten Struijvenberg agreed that the central span may be dismantled when there is no other cost-effective alternative for ships to pass Rotterdam. Rotterdam will provide this essential dismantling service, however, under strict conditions and no more often than twice a year, said the alderman. According to this agreement, shipbuilders need to deliver a formal request to the city administration, are obliged to pay the full dismantling costs, and need to guarantee that possible risks to the monumental structure of the bridge are avoided. The alderman emphasized that not Bezos was the negotiation partner, but shipbuilder Oceanco, which is located in Alblasserdam nearby town of Rotterdam. 
Rijnmond based their first reporting on the issue, stating that the permission was already  granted, on an interview with Marcel Walravens, a municipality official working on De Hef related issues. In the special council meeting the alderman declared that he had spoken out of turn and no formal agreement had been made. Council member Stefan Lewis of the green party expressed his dismay in the debate with the alderman. He got the impression that there are two kinds of rules: "The ones for the super rich and the ones for the rest." He wondered why it should be desirable for the Municipality to "give the idea that everything is for sale," and even called the yacht "a dickpic in ship shape". Here, he referred to the contemporary outrage over Ajax-director and former star player Marc Overmars after it had come out that Overmars had harassed female employees. Bezos' superwealth therefore was another statement of unacceptable macho behavior, showing how rich, powerful men can set their own rules. Councilor Steven Lammering (Social Democrats) was furious as well. Parisians would never accept to put the Arc de Triomphe aside for a while, he said. 
 
"A dickpic in ship shape" (Rotterdam council member Stefan Lewis)
 
The debate in the city is not just about the bridge. Bezos is the ideal scapegoat for many Rotterdammers who are dissatisfied with excesses of social and economic inequality and the idea that real-estate developers are in control of the city. Nowadays, ordinary citizens cannot afford to buy or rent a house in the working-class city anymore. It would have been different, perhaps, when De Hef was dismantled for one of the gigantic heavy lift ships or dredging facilities. Last year, IHC asked permission to dismantle the bridge for a pipe layer ship –  ironically named the "Amazon" –  but the order was canceled, said the alderman.
In the council debate, Karremans was asked to respond to the emotions stirred up by the fierce debate on the possible dismantling of De Hef. Emotions were not his job, he stated, but he saw it as his role to safeguard the continuity of the yacht business in the region. If Oceanco meets the criteria, the city will provide permission. According to the alderman, Rotterdam is the Maritime Capital of Europe, a city initiative that has just claimed success for promoting the city to the top of the list of maritime capitals, and simply cannot afford to say no. Industrial heritage is important, but the interests of shipbuilding weigh more heavily for Rotterdam's promotion as a maritime city. 
Normally, Rotterdammers would be willing to accept this, but De Hef is a special case, a unique example in its urban history, an icon of Rotterdam, a shorthand for the city's drive to modernization during the interwar period and a strong symbol of Rotterdam's post-war resilience. It shows how Rotterdam's port city narrative was shaped by engineers, and De Hef played an important part in this. Ever since the engineering feat of the New Waterway (1872) had brought Rotterdam unprecedented wealth, engineers were the leading narrators of Rotterdam's port biography, an awe-inspiring story of technological achievements, innovative dock constructions and state-of-the-art transshipment equipment, richly illustrated in booklets with maps and graphs. The new transit port, built since 1870, created a new urban aesthetic visibility, which made Rotterdam unique. The port became the new scenography of modernity and proved to be an ideal décor for the avant-garde cinema, as shown by Floris Paalman in his seminal work Cinematic Rotterdam (2011). 
De Hef played an important part in this cinematic narrative. Soon after filmmaker Joris Ivens released its silent, short movie The Bridge (1928), it was turned into an iconic image of the power of technology and mobility. Ivens filmed an engine in motion; a symbol of a moving transitory landscape shaped by new port developments. The film follows the logic and movements of the bridge in operation, and Ivens approached the "architectural ideal of visual simultaneity" (Paalman 2011, 69). The relationship between avant-garde cinema and new technology created a new visual urban vocabulary of modern architecture and mobility. The avant-garde film became an influential rhetoric medium to communicate Rotterdam's ambition and ideal of 'engineered urbanism', as key elements of a new urban aesthetic. De Hef symbolized the connection between Rotterdam as a world port of mobility – ships, trains and the new motor cars – with innovations in spatial planning, and in modern architecture and infrastructure. 
Modern architects and urban planners embraced film as a medium and used this to model and visualize concepts of modernity and mobility. De Hef was not just a functional bridge but an essential cinematic metaphor that connected the maritime mindset of the world port with modern urban planning. Cornelis van Traa, the urban planner of Rotterdam's post-war Basic Plan (1946) for a new and modern city center, was secretary of the Filmliga Rotterdam, a branch of the Dutch film organization, to promote artistic film. According to Paalman, Van Traa's Basic Plan is in fact a film script, a scenario of a future city. "The city of Rotterdam followed a strategy in which architecture and planning became a mise-en-scene that enabled the city to act; the development of society was the purpose of design" (Paalman 2011, 280). Rotterdam had to become a city in motion, like De Hef, and this ideal was realized after the war. De Hef is considered a landmark of Rotterdam's modernity and post-war resilience, a distinctive element of the identity of the city.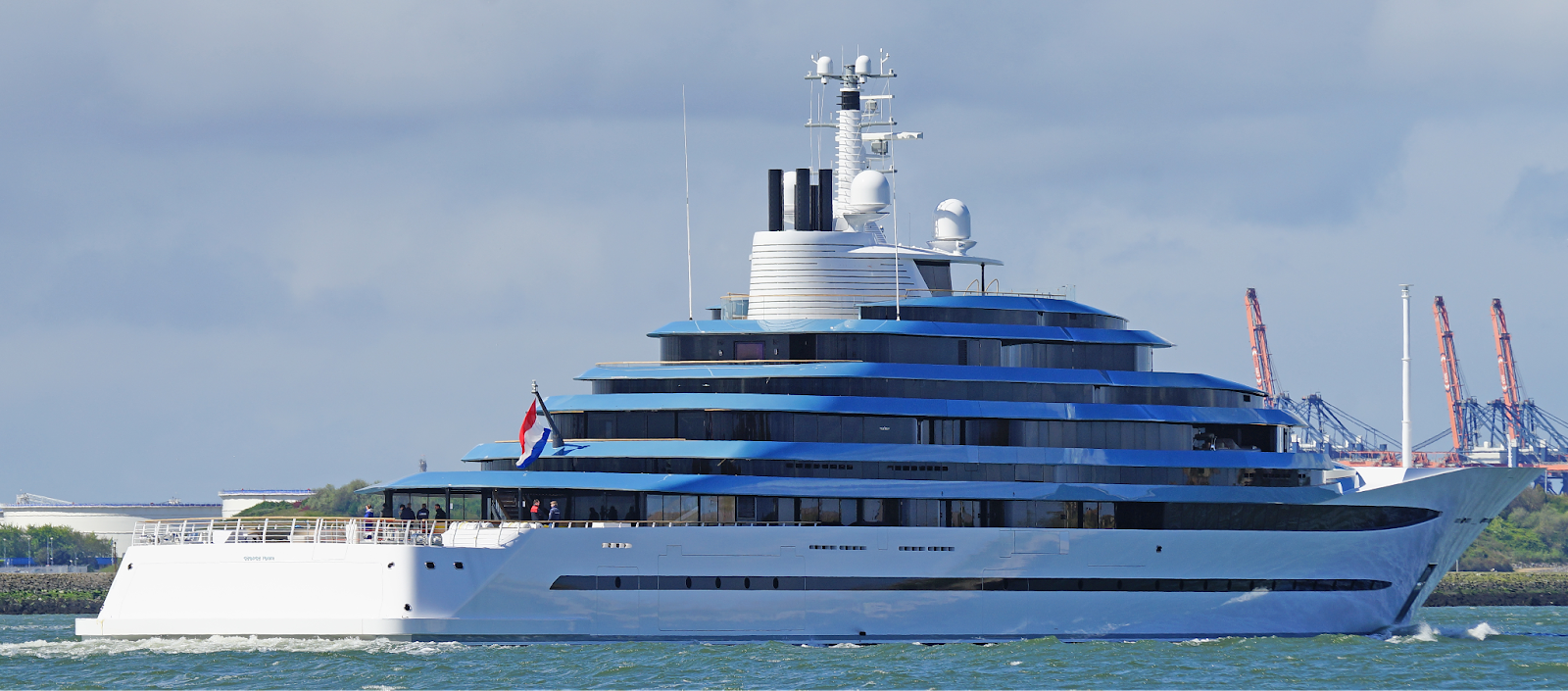 The emotional controversies around the dismantling of De Hef show how the city government has underestimated the cultural meaning that the people of Rotterdam attach to this symbol of industrial heritage and urban identity. Even before World War II, the iconicity of De Hef was an important chapter in the modernization narrative of an engineered port city that reshaped Rotterdam and became a symbol of the city's resilience after 1945. De Hef formed an ultimate combination of port technology and local culture. The bridge's heritage function links this pre-war idea of urbanity with a post-war script of modernization as a new urban philosophy. De Hef stands for ingenuity, engineered beauty of infrastructure and Ivens' film had the metaphorical power to communicate this. 
The emotional significance of De Hef is not only the monumental structure, but also its meaning in popular culture. Recently, Siebe Thissen published a book on Lou Vlasblom, who dived from the bridge on January 14th, 1933, from a height of 67 meters. Although there are no photographs and footage to prove this, the young diver's record has never been broken. This man became a mythical figure, whose heroism is intermittently linked to De Hef, but also to post-war literature and even punk rock in the 1970s. 
Even before De Hef was decommissioned, its importance as heritage was evident. It is remarkable that the alderman missed the importance of these "soft" values as part of a Rotterdam maritime mindset. His maritime mindset was clouded by the hard values of Rotterdam, where the Maritime Capital of Europe is merely a business model. The discussions and popular engagement with De Hef, however, showed the bridge is more than a bridge. History matters, and city officials should invest in a narrative that literally connects maritime pride and economic hard values with the cultural values of Rotterdam's heritage community.  
Acknowledgement
This blog has been written in the context of discussions in the LDE PortCityFutures team. It reflects the evolving thoughts among group members on the socio-spatial and cultural questions surrounding port city relationships. The blog was reviewed and edited by the PortCityFutures editorial team: Carola Hein, Hilde Sennema and Vincent Baptist.
 
References
https://www.world-today-news.com/rotterdam-councilors-furious-about-jeffs-hef-dickpic-in-ship-shape-inland/
Historic Dutch bridge that survived the World War II bombings will be dismantled so that Jeff Bezos' new $490 million megayacht can pass under it, Newstex blogs, 3-2-2022
Hoe er ineens een grote rel ontstond rond de Hef: 'Er heeft iemand voor z'n beurt gesproken', AD/Algemeen Dagblad, 10-2-2022
The Hefbrug: A Bridge too Low. A Bridge too Far. Newstex Blogs, 11-2-2022
Hoe de Hef het wereldnieuws haalde, AD/Rotterdams Dagblad, 11-2-2022
Floris Paalman, Cinematic Rotterdam: The Times and Tides of a Modern City (Rotterdam 010 Publishers, 2011)
Siebe Thissen, De jongen die van De Hef dook. Rotterdam (De Meent) 202.
"Wees eens trots op de makers en die mensen", AD/Rotterdams Dagblad, 12-2-2022
"De Hef van Jeff; Maaiveldrancune rond 'superjacht' is slechte reclame voor Rotterdam", Elsevier Weekblad, 12-2- 2022